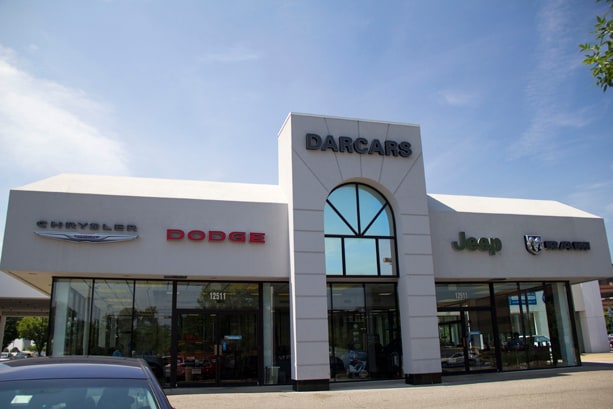 Visit Our Dealership Near College Park for All Your Chrysler, Dodge, Ram and Jeep Brand Model Needs
If you're looking for a new and used Chrysler, Dodge, Ram and Jeep brand model near College Park, you've come to the right place. At our dealership, we can help with everything from finding the car that's right for you to keeping that car in great shape, and we're always happy to help College park drivers like you with anything you might need.
Our dealership is conveniently located at 12511 Prosperity Dr, Silver Spring, MD. From College Park, you can reach us in less than 20 minutes via Baltimore Ave and Cherry Hill Rd. When you arrive, you'll see why the simple trip was well worth it.
We have an extensive inventory of new cars trucks and SUVs available for you to choose from. This includes a variety of Chrysler, Dodge, Ram and Jeep brand models. We also have a selection of used cars available at competitive prices to help you save. With so many great options, every driver can find a great fit at our College Park area dealership.
In addition to our available vehicles, we also offer some excellent services that you can take advantage of. We have a finance center where we can help you get the auto loan or lease you need near College Park. We also have a great service center where our skilled technicians can take care of your maintenance and repair needs. You can also find a variety of quality Mopar parts at our dealership. No matter what your auto needs may be, you can count on us to take care of it.
When you're ready to take care of your automotive needs, be sure to make the quick trip from College Park to our dealership. The drive is simple and when you arrive, you'll see that it was well worth it. Stop by at any time and we'll help you get started.